Through its literature, a nation expresses its hopes and fears, and tells its stories to its citizens and to the world. The National Endowment for the Arts is committed to providing opportunities for Americans to make literature a more important part of their daily lives.
Staff
Acting Literature Director
Staff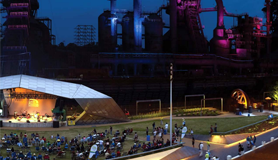 An online grant search is available to find information on NEA grants from 2000 to the present.
Lifetime Honors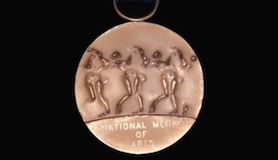 The National Medal of Arts is the highest award given to artists and arts patrons by the United States government and is awarded by the President of the United States.
Literature Fellowships represent the National Endowment for the Arts' most direct investment in American creativity. The goal of the fellowships program is to encourage the production of new work and allow writers the time and means to write.